Online Courses and Programs
Welcome!
Points of Illumination courses are designed to help you increase personal power, break negative patterns and programming, and teach you to tap into your internal knowing to become your own teacher and healer.
Our courses appeal to those looking to discover that missing piece in life, or simply wanting to bring more consciousness into their relationships with themselves and others.
The outcome is an awakened, more purposeful life with increased self-acceptance and self-awareness.
We believe the subtleties in life are where the magic & power lie. Our energy, our emotions, our thoughts, these are the small parts that make up the whole. We are here to help you discover these subtleties in yourself, and through this awareness live a fuller, deeper, more curious life.
Ready to start your journey?
Mind Academy 12-week Meditation Program

A powerful step-by-step method for strengthening the mind, understanding your nervous system & reprogramming outdated thought loops.
This course runs twice a year.
Registration is now closed for Jan 2022.


Notify me about upcoming dates!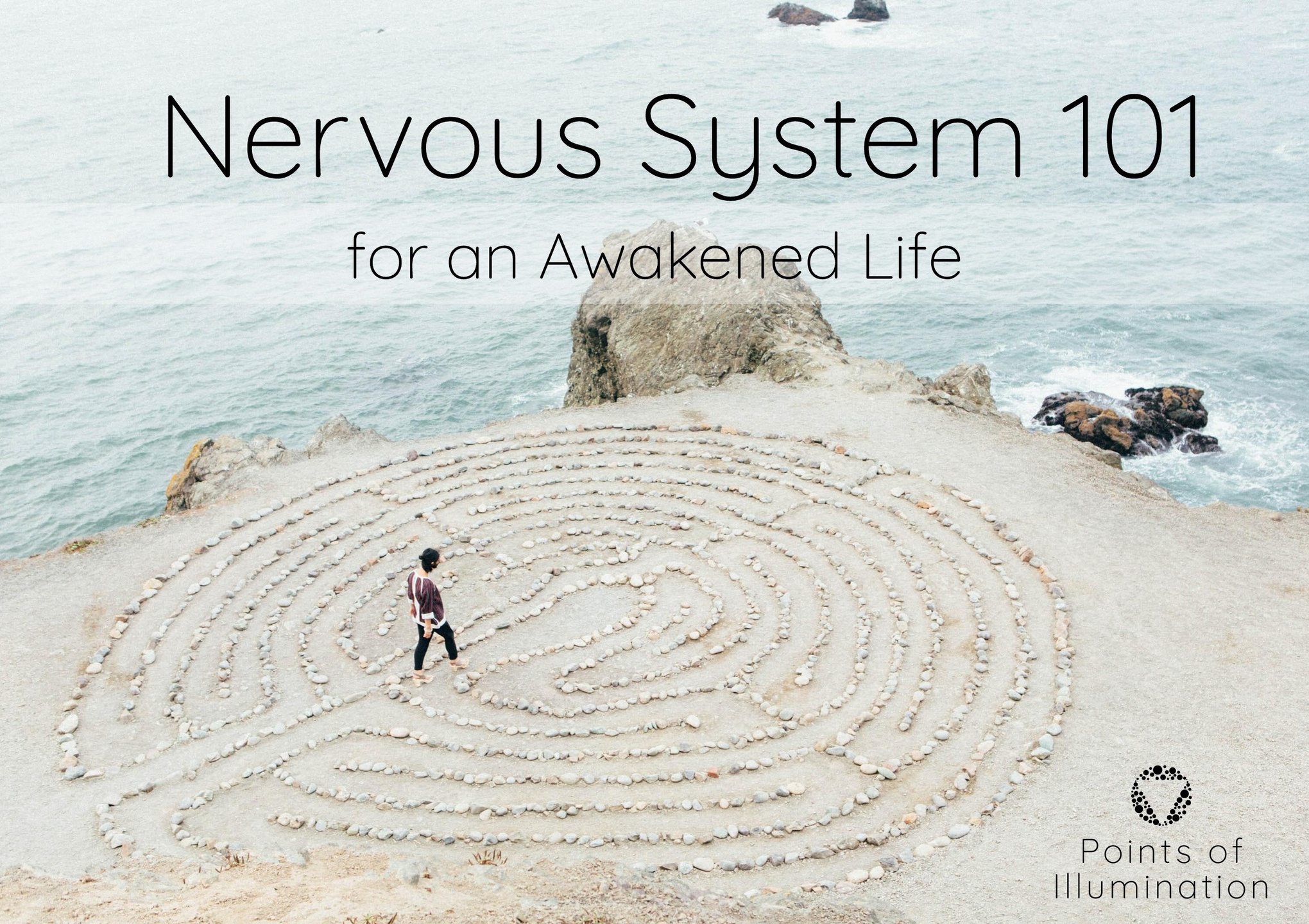 Nervous System 101 for an Awakened Life

A life-changing course for understanding and working with your own mind and body.
This 6-module self-paced program gives you tools and understanding around working with your nervous system, which can help with anxiety, overthinking, and emotional overload.
Sign up here!
Why do the work?
When we find ourselves with the same recurring problems in relationships, work, and family life, chances are there is something in us that needs to be worked on to stop this cycle.
If we set aside time to confront these patterns, we minimize or eliminate their negative effects. We step into personal power through the action of self-examination. We begin to realize that we are the creators of our lives. The outcome is an increased quality of life, for ourselves, the people we love, and the entire planet.
One of the kindest things you can do for yourself, your family, your partner, your children, your friends, and co-workers is engage in self-reflection. It's like cleaning out your closet. You can think of our courses as useful tools to stock in your toolbox of life. When things get tough (and they do), you can reach in and pull out a tool for support. The wisdom and gratification you'll gain are immeasurable.
Self Illuminating Courses
We have thoughtfully designed these courses from years of experience. What we offer is what we wish had been available to us when we started our process of awakening and healing.
*Join our mailing list to be notified when new courses are released!
Notify me